Hammer Excavations is a reputable excavation, retaining wall, landscaping, rock breaking, and earthworks business in Broadmeadows.
We love dirt, yes we love earth moving and thats why we work our hardest to bring our customers quality excavation outcomes
Are you searching for something special? Is there an opportunity? We invite you to contact our excavation team at Broadmeadows immediately.
Simply contact us via website or phone call today for a no obligation free quote, to get the discussion happening on what we can do for your back yard or construction project
Machine Hire Broadmeadows
Do you need a bobcat or a tipper? An excavator? The Broadmeadows facility has top of the line modern equipment available for lease today.
This equipment is necessary in almost any situation where you have the additional workload of freeing up ground, be it for large projects like real estate or landscaping, as a DIY renovators you would typically require it day in and day out. 
You must first clear the way before you can begin work on a large construction project or clear the way to upgrade your private residence.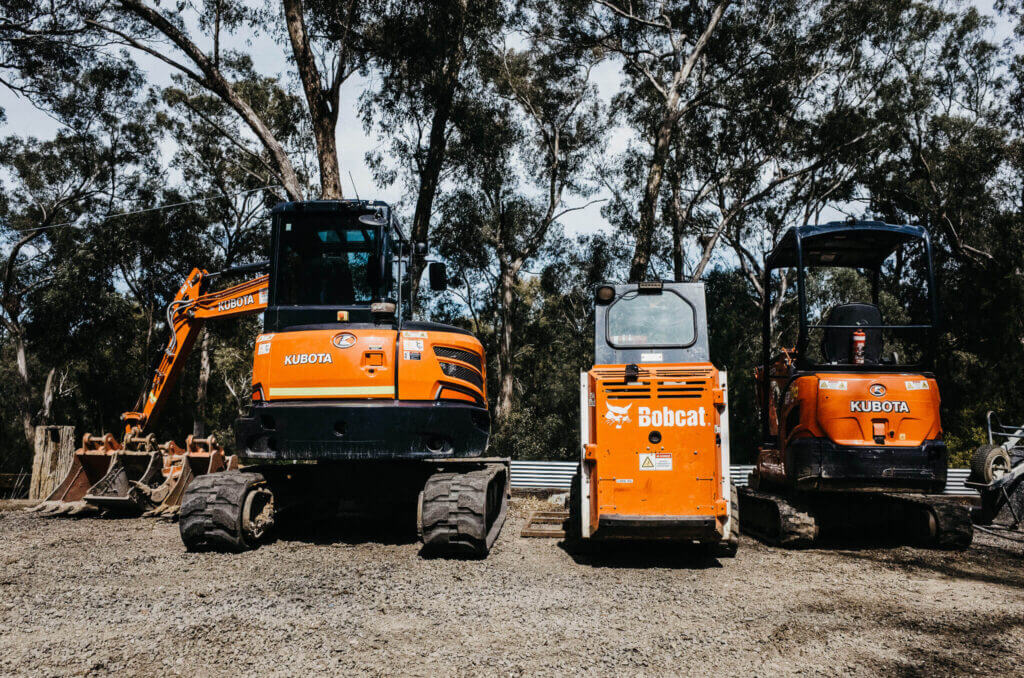 Earth Moving Contractor Broadmeadows
For domestic, commercial, and industrial/government ventures, we include all forms of bulk excavation, cut and fill earthmoving, landscaping, back yard makeovers, retaining walls, site cuts, rock breaking and site levelling.
We have all of the equipment and machinery required for bulk excavations, including excavators, tippers, bobcats and all other earthmoving equipment.
We have qualified personnel and estimators to assist you with project management, including forecasting and measuring volumes, time frames, and schedules, to ensure that your construction project runs smoothly and, most importantly, within budget.
We can have an all-round operation, from digging to spoil removal, thanks to our deep knowledge of Melbourne suburbs and all of Victoria.
We will have a large network of tippers and dirt removal spoil drop-offs because we have a large network of tippers and dirt removal spoil drop-offs. This enhances our capacity to provide an efficient excavation service to ensure the success of your project, whether it's a small residential backyard or basement, or a massive multi-story development basement melbourne -carpark, our fleet can handle it.
Broadmeadows's Excavation Experts
We want to create something that you love
Our Broadmeadows team is an expert in retaining walls and back yard construction.
We've spent several years honing our craft at Hammer Excavations, building retaining walls in a variety of configurations, some in rugged terrain, some in difficult-to-reach locations. This is our job; we have established a reputation as trade experts, with several satisfied customers to back us up.
"Fantastic experience dealing with Alex from Hammer Excavation. Professional, reliable, efficient and work was precise and of high quality.  Alex was flexible with some last-minute tweaks to the job and overall very happy with the work done. Looking forward to the next job Alex. Cheers"  
Excavation Across Melbourne
Our service offering is solely created on the ability to exceed expectations and offer exceptional customer support across the board. From the get-go, you'll be met with an expert who understands the ins and outs of this industry, and that can guide you through the process of what to expect.
We're also heavily backed by the equipment and resources needed to get the job done effectively, offering unparalleled excavation services for Broadmeadows and Northern Suburb areas of Melbourne.
Earthmoving: Let us box out holes, scrape sites, or prepare your area for landscaping projects., We can even help you with digging out for your pool or work within electrical and service trenches. Even emergency trenching for underground services in Broadmeadows.

Trenching: We've got a number of machinery options on hand to work within tight spaces like trenches, backyards and courtyards. Our team can support you with other areas like gardens and driveways, as well. Trenching for services and in tight, difficult areas is something we have been called upon time and time again.

Concrete removal: We can clear your area of concrete and rubble. After it's done, you'll have a clean space to work with, rock breaking, busting up conc with our hammers or simply removing concrete using our grappler, whatever you need.

Other services: Contact us for other excavation services across post hole drilling, piling, site excavation, spoil removal, site cuts, topsoiling, landscaping, foundations and more.
Broadmeadows is a residential and industrial suburb 16 kilometres north of central Melbourne that was a municipality until 1994.
In the 1840s, pastoralists were drawn to the lightly wooded landscape between the Merri and Moonee Ponds Creeks. A government survey in 1850 laid out a township along the Moonee Ponds Creek valley, now known as Westmeadows but originally named Broadmeadows. In 1850, an Anglican church was built, and the church, police station, and Broadmeadows Hotel (now Westmeadows Tavern) in Ardlie Street served as the village's first hub. Nearby are the old Council chamber and office.
Today's Broadmeadows, whose early town centre was Campbellfield, is located east of the old village. The Broadmeadows District Road Board was established in 1857. Its boundaries included Essendon on the south and Mickleham on the north, putting the village in the Road District's southern third.
It's a suburban area with plenty of open space and parks. It is extremely safe; unlike other suburbs, there is no cultural uniformity. Recently, there has been a lot of real estate investment, which has resulted in a rise in property prices.